Today we released another great update: a monthly calendar view that helps you plan and organize events by giving you the necessary overview on your utilization.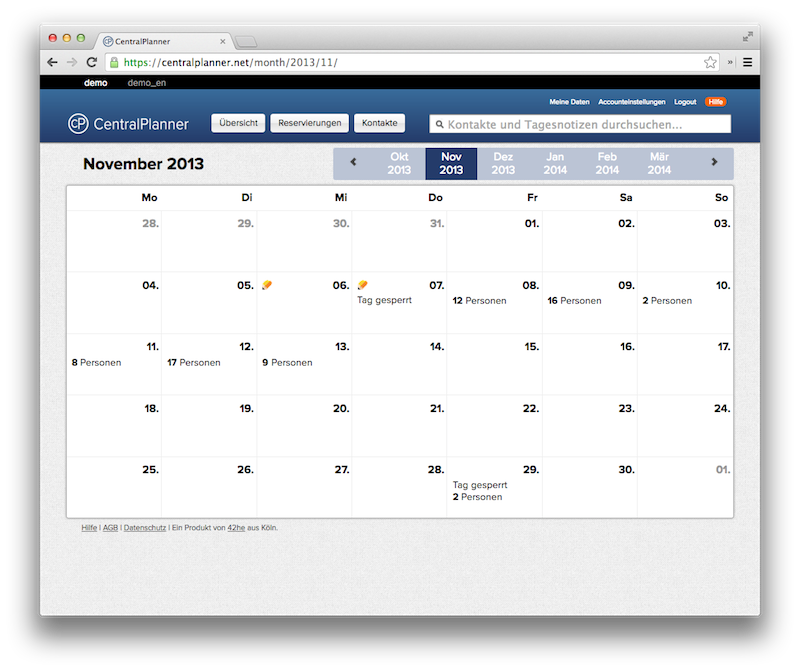 Just go to the homepage of your
reservation system
in order to switch to the monthly calendar. We're sure that helps.
Like what you're reading?
We'll only use your mail for the notification, promised. We hate spam as much as you do.