The daily lunch specials and work breaks in the afternoon are common for most restaurants. They are a special challenge for automatized reservations since the restaurateur does not talk to the guests himself. We have taken matters into our own hands and fulfilled the wishes of CentralPlanner users.
Since the weekend it is possible to adjust the opening hours of your restaurant flexibly, meaning that you can include work breaks within the day. This way you can comfortably decide to offer lunch specials from noon to 2 pm, close for a while and open up again at 8 pm in the evening. This new feature is so flexible that you can display lunch specials and more.

Just as before it is possible to adjust basic settings for every day of the week and then specify variations day by day. For example, you can specify the opening hours for a holiday and your guests are offered the compatible opening hours on their online reservation mask immediately. This keeps mistakes to a minimum, informs guests at all times and saves you from having to update your website.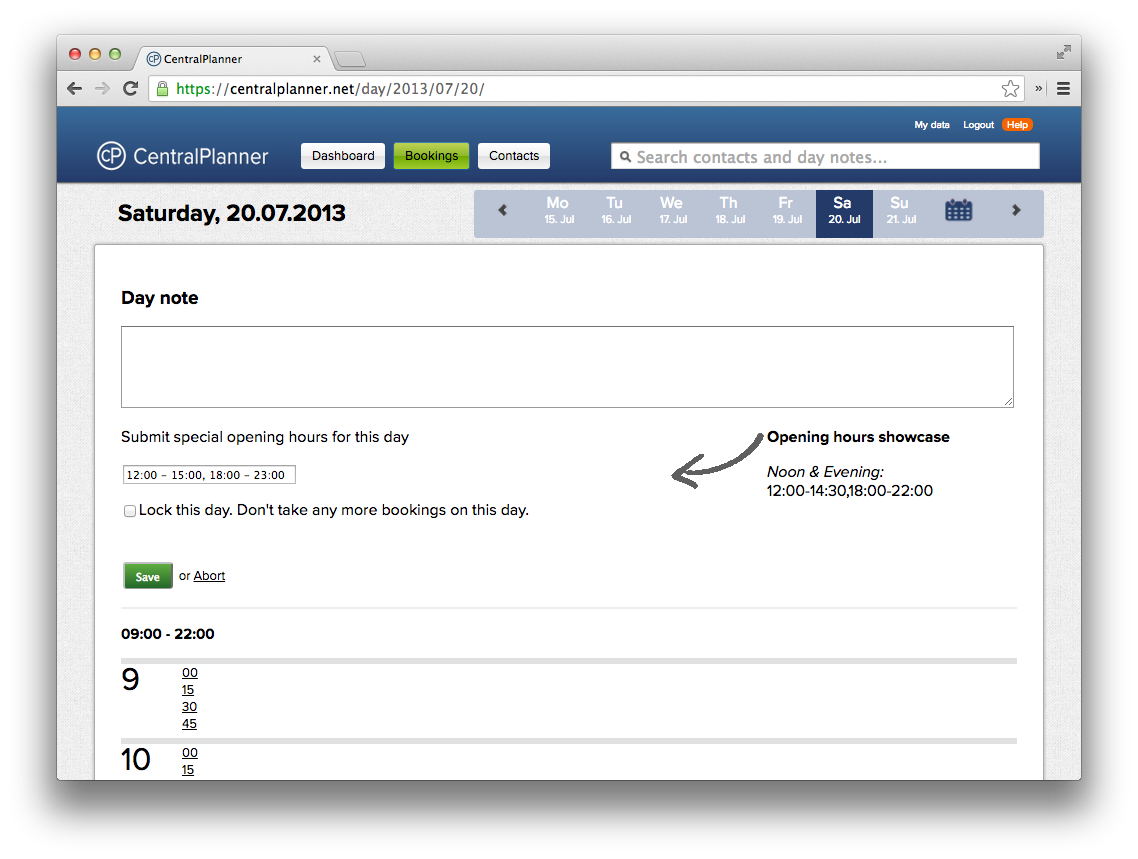 The day view shows you breaks in the course of the day and if reservations are only possible during the opening hours.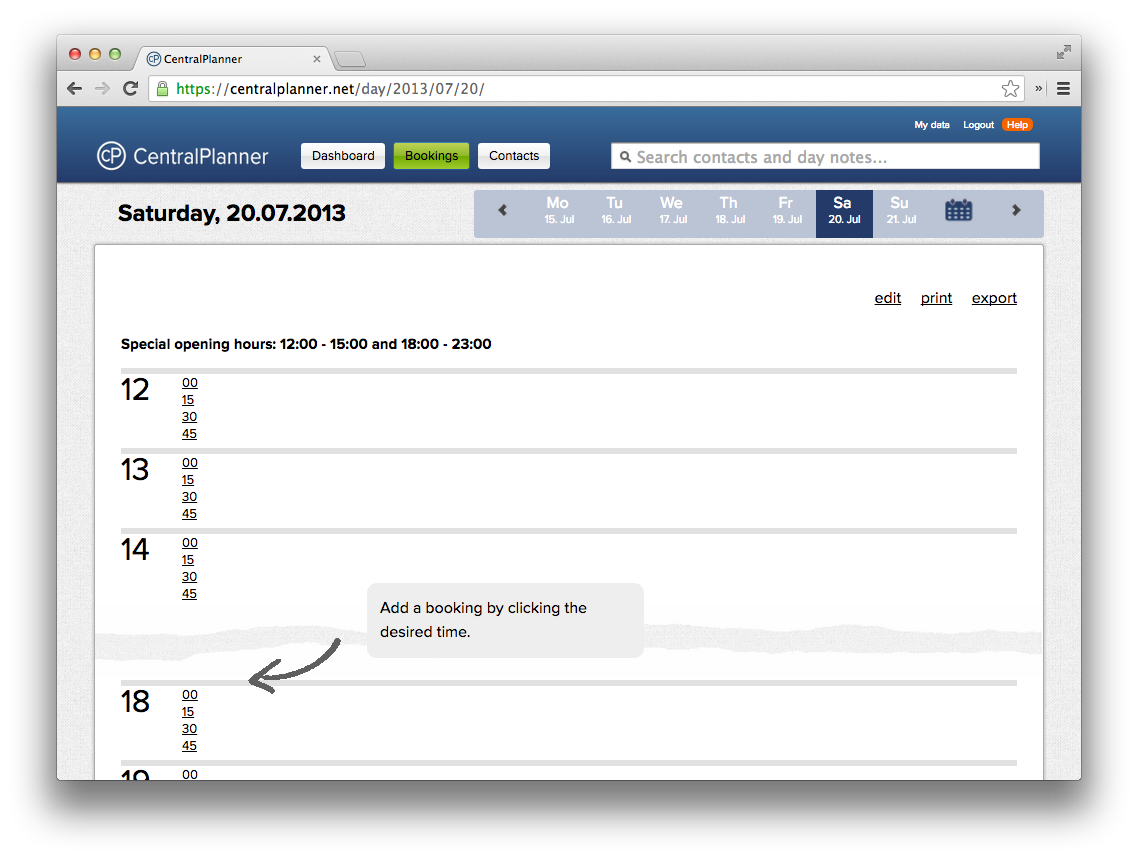 We hope the new opening hours feature makes using our
reservations software
even easier.